event info
Mesa Sprint Triathlon 2019
Check-in will be 5:45-6:30 a.m.
Sprint Triathlon will start at 7:00 a.m.
Skyline High School
845 S Crismon Rd
Mesa, AZ 85208
The run portion of the event will take place primarily within the confines of the Skyline Aquatics Center, Skyline H.S. and Skyline Park. The run starts at the transition area and completes at the Skyline H.S. track for a total distance of 5k.
Route – West out of the transition area, North on Crismon, East on Coralbell, North on Path, East on Broadway, South East on Path, West on Coralbell, South on Crismon, East on Skyline Park Entrance, loop around the north side of the ball fields, South on Path, East through open field to finish on the track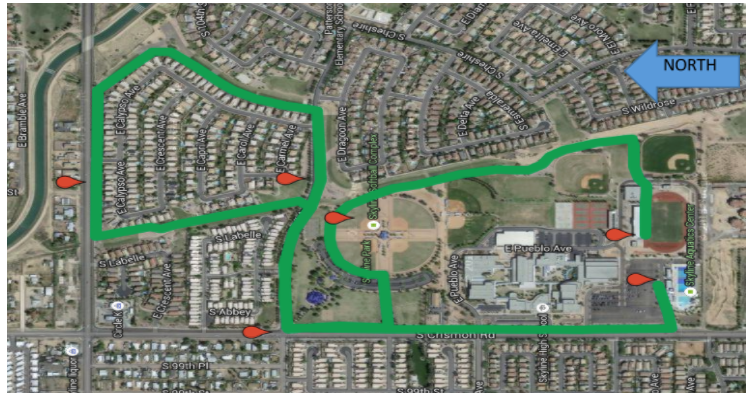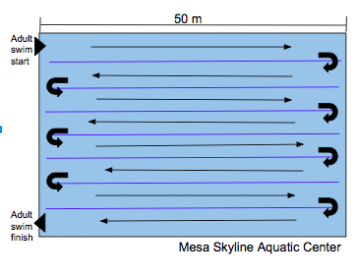 Adult Swim: Starts at 7:00 a.m. – 8 lengths of 50 meters completed in a serpentine pattern= 400 meters
Youth Swim: Starts at 9:00 a.m. – 4 lengths of 25 yards = 100 yards
3 Laps clockwise = 12 miles
Bike Route: West out of transition, North on Crismon, East on Broadway, South on Signal Butte, West on Southern, North on Crismon
(Repeat 3 times = 12 miles)
Do not re-enter the parking/transition area until the final lap